Working with some local businesses; Laura and Tony's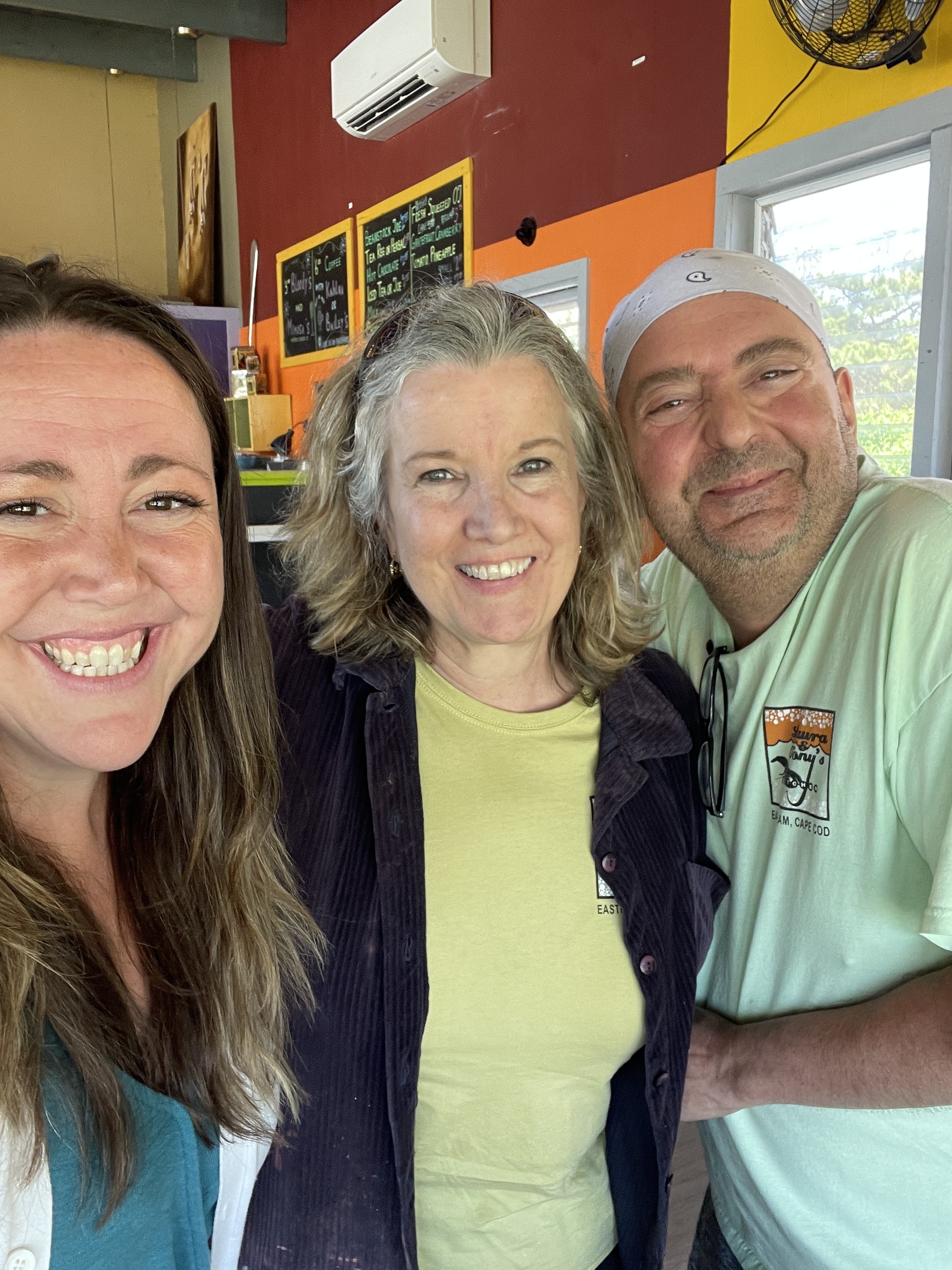 These partners in life and business have pandemic pivoted hard and are so excited to feed you the best of the best.
"Gourmet all Day," Laura pipes in over Tony's very charismatic storytelling of the food preparation you want to pay for and feel good. The attention to detail that this chef puts into his food is the most I've ever seen, making me urn for the opening even more.
Laura is the person you want baking for you. From sweet treats to bagels and any gluten-free options, your home will be Laura and Tony's.
Tony can weave magic not only on a microphone but in the kitchen.
He has worked his way up from "fry baby" to feeding two presidents.
Tony's childhood of selling papers in Ptown (which this Northern Southern Italian quadrupled the sales of) has given him a love of Cape Cod and the land and sea's bounty.
He has crushed the kitchen from Miami to NYC, and now, after 17 years running breakfast, he is beyond invigorated to show us what he can do for the entire community.
Laura is so excited to share this scratch-made kitchen with you and all of her neighbors.
When we were talking, she was happy to feed the community at the end of the day.
Day-old doesn't exist at Laura and Tony's, and I am lining up for my sustainable bag to return all summer long.
Get ready for Gourmet all day in Wellfleet with Laura and Tony's
—- Support this podcast: https://anchor.fm/stephanie7502/support
Listen to the Podcast Here
Back