Starting EforAll- this business is getting official!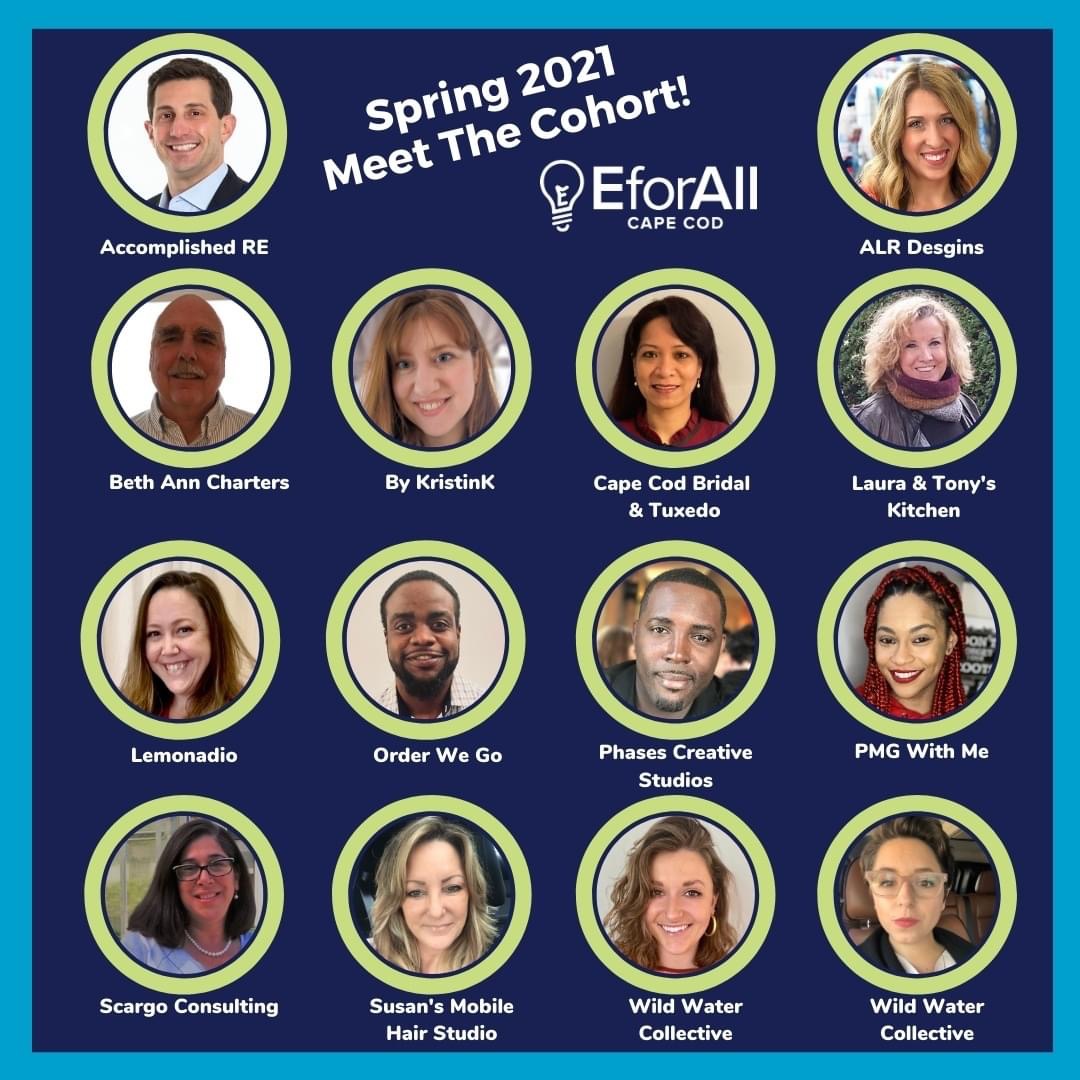 ​I am so excited to be amongst some really great Cape Cod Entrepreneurs for this cohort of EforAll. If you are curious about the program, find out more info here.
I had my first assignment to blog about one of our recent meetings.
My life has been a little chaotic, to say the least, but I have managed to be present for 99% of my meetings because this year's cohort is 100% remote!
Here is my Blog submission;
Ready, Set, Glow
The excitement was high for myself and the other business participants as we kicked off EforAll's Spring 2021 Accelerator-the virtual edition. This cohort of fourteen entrepreneurs covers a wide swath of Cape Cod businesses, from restaurants pivoting from pandemic problems to artists and creators pushing traditional business models' boundaries.
Amanda Kaiser, our program manager, discussed details about the program, the calendar, and expectations. We talked amongst the cohort about our mentor matches and chatted about our first mentor meeting. EforAll Alum Saraphina Churchill of Images by Saraphina joined us for an Entrepreneur Tell All. Saraphina made me feel more at ease with her "survivor" anecdotes and had great advice; failing is not a failure, keep a list of books suggested from our classes and guests. She also made me feel better; promising business math will eventually come to me- It was relieving as this is not my strong suit. We were introduced to the Berkshire County cohort and played a fun game of "This or That" and heard about their spring cohort of fourteen more entrepreneurs and what their businesses were. I found it pretty incredible that none of Berkshire's businesses were the same as our Cape Cod Cohort- so many great ideas!
The accelerator kickoff was a needed light, fun way to start our virtual cohort. After three intense nights of mentor matching, it was just the gear shift I needed to burst on the scene with; I also have to apologize to fellow entrepreneurs for my surprise Princess Leia photo bomb…#virtuallifewithkids
Back