Irish Festivals this weekend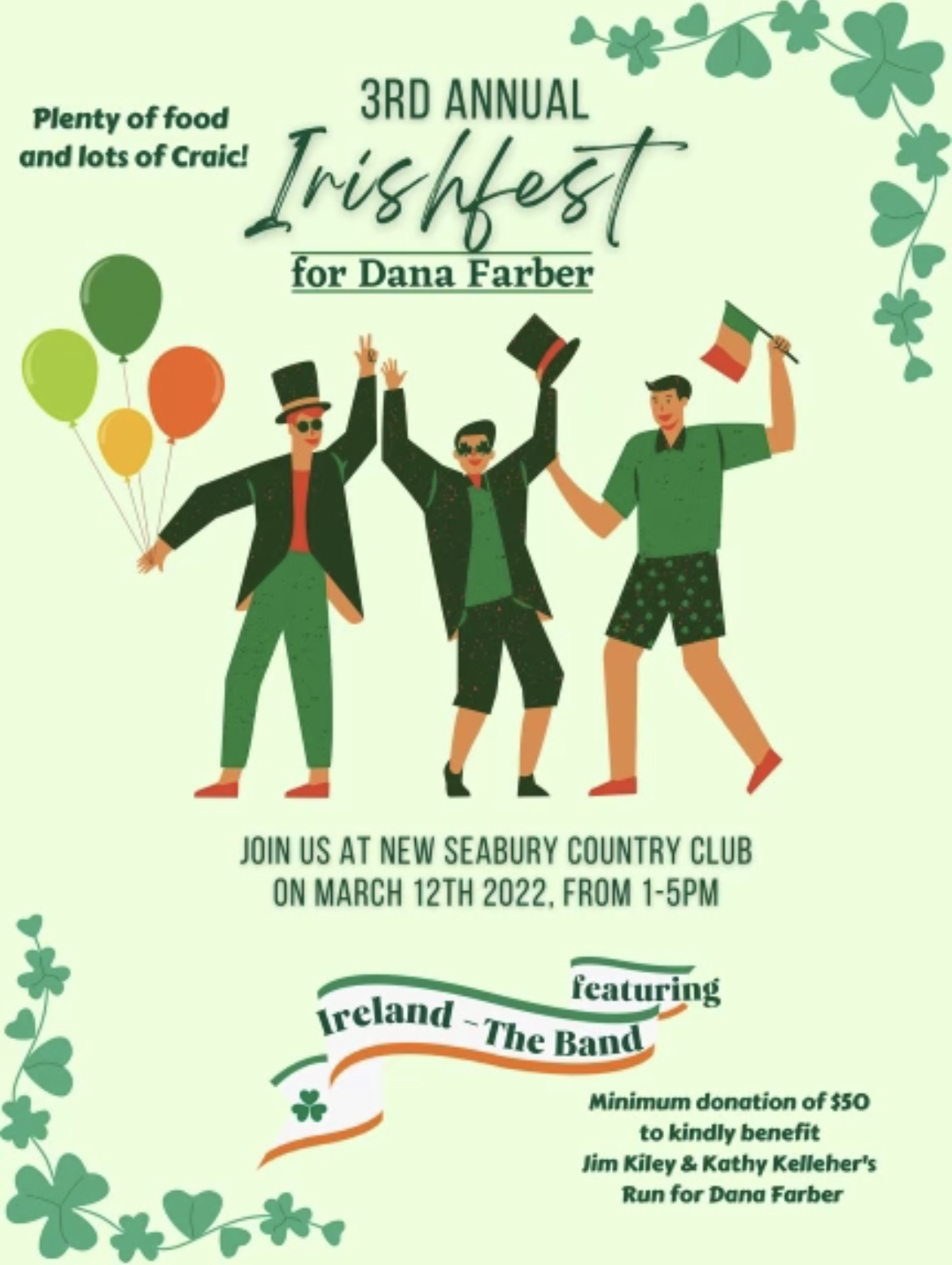 It may be the shortest weekend of the year, but that won't stop us from adding the most amount of fun we can to it!
Please get your tickets before they are gone for the Irish Festival at the Cape Cod Children's Museum in Mashpee.
A day filled with rotating entertainment for the whole family like dancers and singers, face painters, and magical leprechauns.
Ticket available here for non-members
https://capecodchildrensmuseum.org/product/irish-festival-tickets-non-members/
Here for Members
https://capecodchildrensmuseum.org/product/620689b794ed0/
When the children have had fun and need a nap, please drop them off at the sitter and head to The Club at New Seabury for the 3rd Annual Irish Fest to benefit The Dana-Farber Cancer Institute.
Ireland the Band doesn't come to the Cape often, and they are not to be missed!
The Cape Cod Bagpiper will also be there.
I will be hosting and playing music in between sets as we get down, dance and sing and enjoy the craic from 1-5 pm
Tickets are available here
https://www.eventbrite.com/e/3rd-annual-irishfest-tickets-264756512857
Celebrate the shortest weekend of the year with some fun and joyful music.
Back