Honoring my shared culture in Provincetown; Hi DAD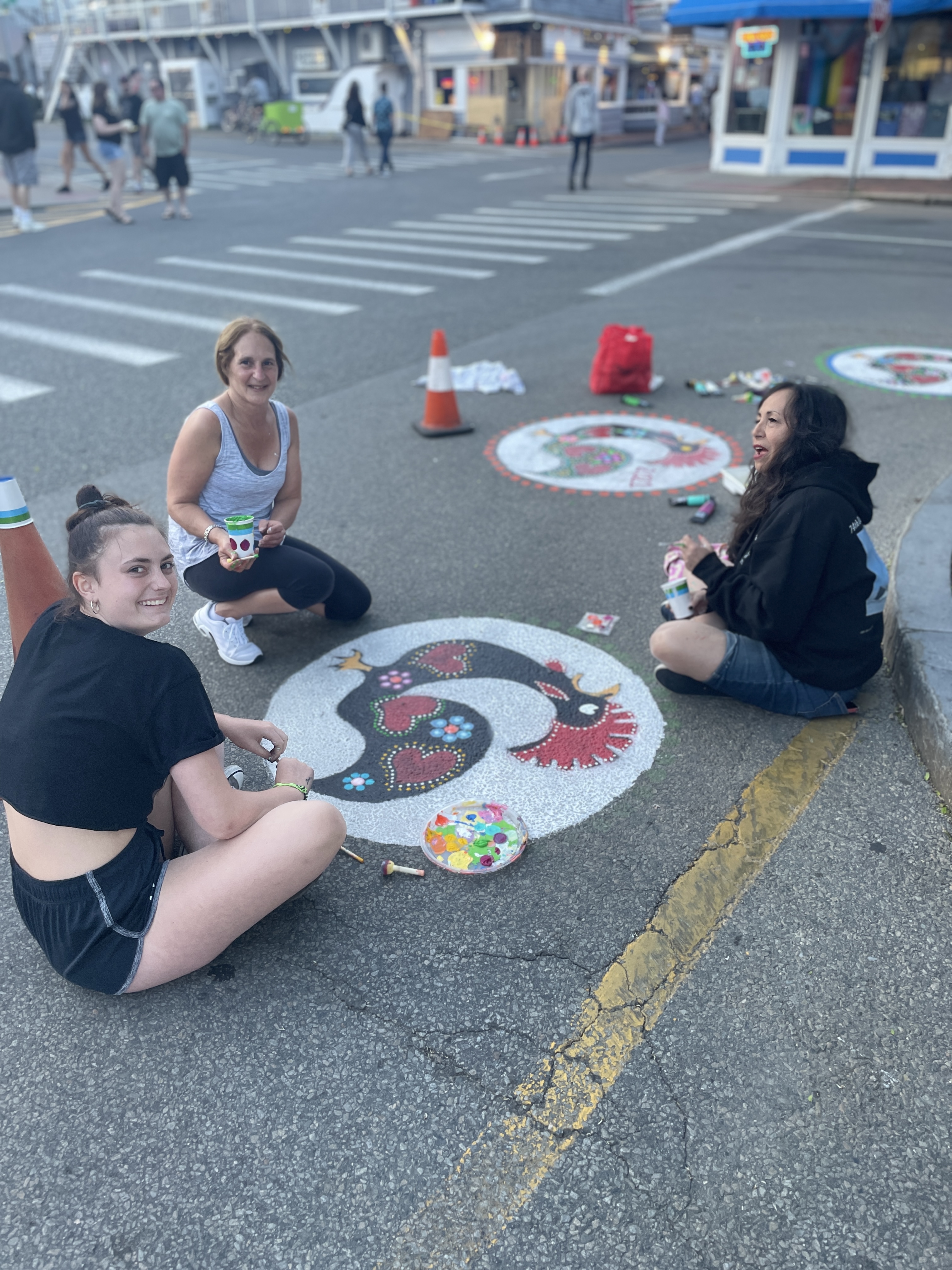 One of the reasons I feel so comfortable here in Provincetown is my shared cultural heritage, which is why June is by far one of my favorite months to enjoy the farthest point on Cape Cod. Pride, Film Festival, the start of summer, Cabaret Fest, and the Portuguese Festival.
Provincetown is gearing up for another paired-down version of the Portuguese Festival, but you can feel the excitement of the jam-packed summer ahead.
I am leaving tomorrow to celebrate Father's Day with my Azorean-born Father.
Fun Fact: After the American Revolution, Provincetown grew rapidly as a fishing and whaling community by sailors from Portugal, many of whom were from the Azores- they settled in Provincetown after being hired to work on US ships.
Being in P'town with the beautiful Portuguese flags flying in the streets through July 4th makes my heritage heart happy! The Portuguese bakery is in new hands and making the air on Commercial Street smell of the salty ocean and malasadas again.
My husband and I had a trip to the Azores planned during the Covid-19 shutdown, and we have finally begun to reschedule our plans to visit.
The same situation is going on with The Provincetown Portuguese Festival. The Roosters are on the streets, and flags are flying; just the tee-shirt sales and 'the blessing of the fleet' are in store for this year's celebration. The Festival posted on their website promising a significant return for 2022 and a reminder of all the fun free events they had in 2019.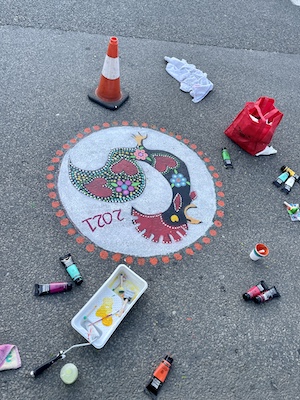 We will be here waiting for next year, and for now, I will buy a few shirts and patiently wait for an epic 75th Celebration.
Happy Father's Day to my Portuguese Dad João!
Special Thanks to Shannon, Jill, and Savana for letting me ogle them while they painted roosters in the road and chatted!
Bênçãos para você
Back