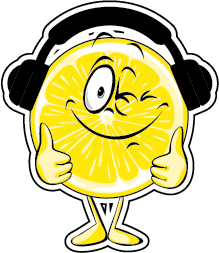 Holy Smokes, I have been a busy Lady!
New-
Lemonadio has enjoyed its "hiccup week" as we did the soft launch for Cape Cod's Alternative!
(Lot's of fun, and we are only getting better at juggling this live interactive show)
So happy to have Ken Allen as our "voice guy" formally of Pixy 103 back on Cape Cod!
We love guests; they may have to be joining us in other ways as we brace for another COVID upswing.
I got a promotion! Saturdays 10-2 pm on New York City's Generations X, which is exciting to be a "typical jock" and play the music from the 80's- today! I am also in consideration for a full-time position, so that is pretty exciting. You can listen on generationsx.com
Doing things in a distanced fashion has been interesting but still do-able!!
Live Shows
Wednesday at Cape Cod Coffee on Rte.130 in Mashpee with my podcast partner Lisa Bates from "Women Travel Better in Pairs." Lisa and I talk about everything, and we give away a gift while we are there, so join us for coffee this month if you are nearby.
Friday 10-16-2020, I will be a guest on CodCast with Cape Cod Vibes, which should be super fun since we are both positive fools! Lord knows what he will ask me about, but I am an open book, so things could get very interesting considering the 2020 that I have had!
$H!+ $h@ Cooking has returned!
I will be in the kitchen on Mondays for a bit of connection, cooking, bitching, and boozing, so join me on Facebook Live for that one.
Live Music
NE Alternatives presents 13 Folds Live @Platforms.
Hosted by Dave Death and Stephanie Viva.
New Musical acts every week, which you can watch on youtube if you follow 13 Folds or listen on lemonadio.com.
New Podcasts available on Spotify
My Wine Fit- Hosted by Heather Anderson and Stephanie
Melding fun, fitness, real life, and good wine! Heather also has been pitching in as a guest on the morning show while I work it all into shape! Not many people volunteer to get up at 5 am to help a friend, so I am grateful for that!
I am the busiest I have been in years, but I am working for myself and doing it my way with some phenomenal and positive people that are just trying to do better.
Shout out to my better half, engineer, organizer, bill payer, hand-holder, and tear wiper Cliff; you are simply the best. I appreciate you keeping the ship afloat while I pursue new adventures and endeavors.
Back