Happiness is here-Wedding in Covid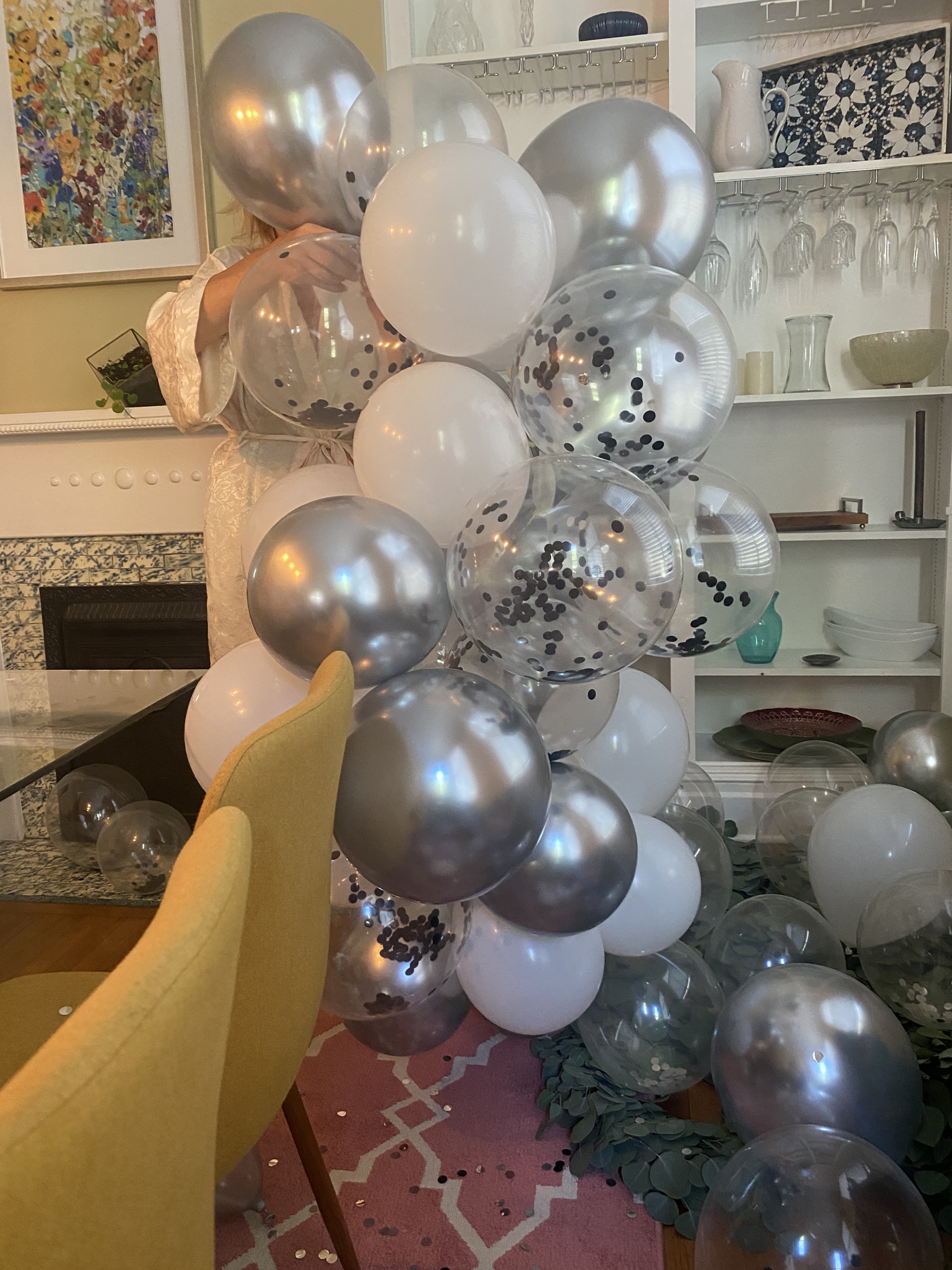 Sitting at the kitchen table with my two aunts and my cousin on her wedding weekend- this dose of family time is long overdue. I am working away getting ready to relaunch the Dan and Stephanie Show, and my aunt Gail is sitting at the kitchen table, blowing up balloons for an arch for the rehearsal dinner. I haven't belly laughed this much in a long time.
The week leading up to getting here was beyond stressful- should I travel? What does that mean for my safety? My family's safety? How does this trip impact my return home?
Ultimately I decided that being here with my family was the most important thing for me. My aunt Gail and I flew out from Providence, and we are the two representatives out of the 36 invited from our side.
Back