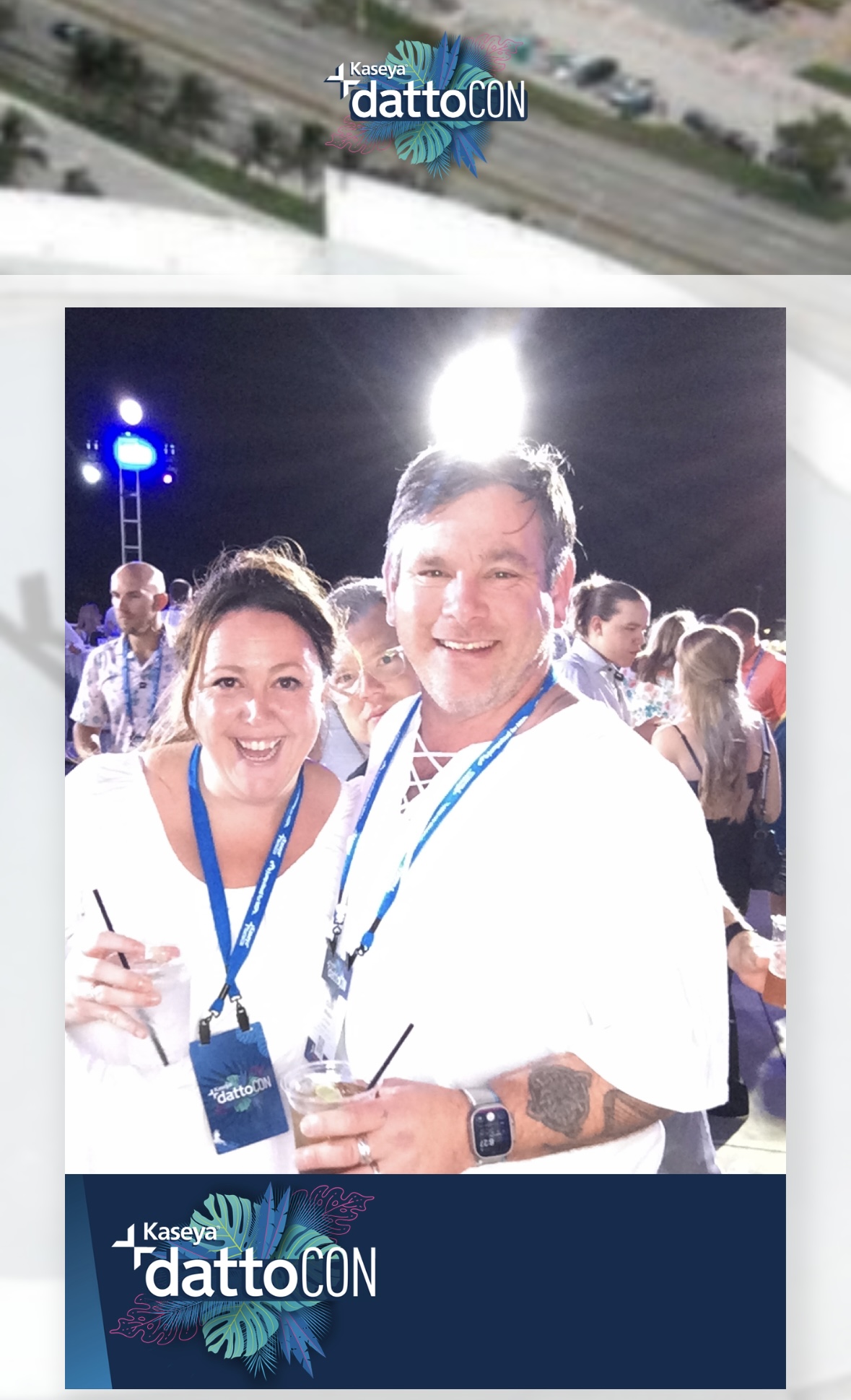 Recently, I found myself in the vibrant city of Miami with my husband, Cliff. Cliff attended a significant work conference, and I was by his side to offer my unwavering support. Plus, I was in the area caring for an injured family member who no longer needed my services. With him running an MSP (Managed Service Provider), this event was crucial for his business growth and networking. While he was engrossed in his classes, striving for more certifications and delving into the marketing seminars, I was getting my feet wet in the vast ocean of the tech world.
From Zero to 3500 Real Quick
The scale of this event was no joke. The atmosphere was electrifying, with 3,500 professionals from various tech spheres converging in one place. But with that energy came a massive wave of intimidation. While I had a basic understanding of Cliff's business, I felt like a fish out of water amid the intricate discussions, technical jargon, and sophisticated tools of the trade. Every conversation reminded me how much I was out of depth.
Thrown Into the Fire
A saying goes, "The best way to learn to swim is to jump into the water," Boy, did I dive deep. For four days, I attended back-to-back seminars, interacted with various experts in the MSP industry, and did my best to grasp every ounce of knowledge thrown my way. And you know what? It was all worth it. Despite the overwhelming start, by the end of the conference, I felt more confident, informed, and inspired by the tech world.
Silver Linings and Unexpected Connections
A significant takeaway from this trip was the fantastic people I met. Many attendees were in a similar boat as me – trying to make sense of this dynamic industry. Sharing our stories, challenges, and victories provided comfort in the otherwise high-octane setting.
What's more, I stumbled upon a few fellow Cape Codders in the sea of faces from all over the world. It's funny how you'll always find a piece of home no matter where you go. In my case, it was an Uber driver, now retired, who had grown up in Hyannisport. Such small connections make big adventures feel intimate and familiar.
Embrace the Unfamiliar
In retrospect, this conference taught me more than just the workings of the MSP industry. It reiterated the importance of pushing oneself out of the comfort zone. Life has a funny way of teaching us; sometimes, it's in the most unexpected scenarios. Trying new things, even intimidating, can open up a world of knowledge, connections, and personal growth.
So, to anyone hesitating to dive into unfamiliar territories – take that leap! You might discover a passion, a friend, or a valuable lesson waiting for you on the other side.
If your business needs network or IT assistance, call NE Packet and ask for Cliff or Tim; they are excellent at what they do!!!
Back