12 Ideas for 2020 NYE at Home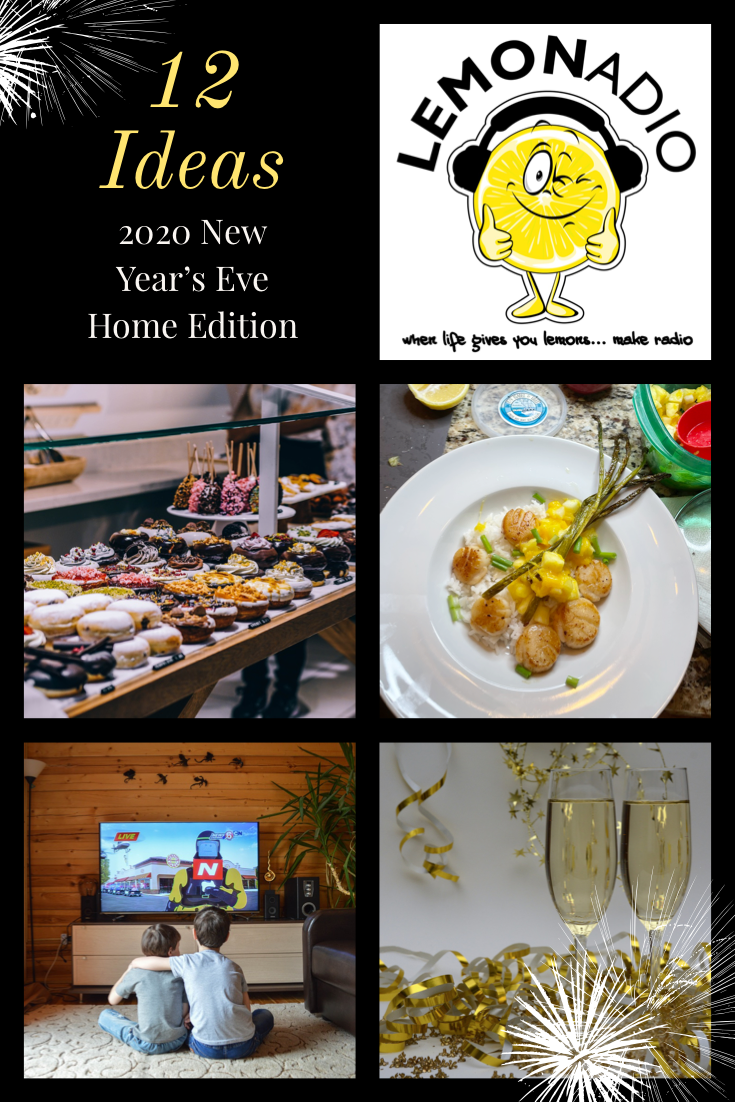 Ideas for ending this 2020 safely? Some had an excellent year, but for most, I am sure we can agree- this year can move along now.
In regular times, I would be figuring out what party I was going to DJ and how to fit fun in for the kids and my husband. What parties are we going to swing by, and where to watch the ball drop? Book a hotel and make plans to attend New Years Day Champagne brunch at my friends Lori and Nancy's.
This year none of that is happening.
Restaurants are squeezing in early dinner reservations, and you can feast until 930 then move along home!
The above is fabulous to get a bit of social time before going home or heading to an unsanctioned party with friends.
Our choices don't have to be limited by a virus, but they can be thoughtful in preparation for the year ahead.
Some of the ideas below I have seen elsewhere and some are mine;
Dress up and take cute pictures

Make a festive cocktail or mocktail in fancy glasses

Host a video call with loved ones, record it, save it for laughs

Watch Dick Clark's New Year's Rockin' Eve (at least keep it on in the background)

Have an appetizer cook-off, make something new, attempt a fancy dessert,

Order take-out from a new restaurant; maybe one that is persevering to stay open right now with limited staff

Plan a virtual toast with your friends (it can be at 8 pm)

Watch movies all night long, pick a theme, have each person pick their favorite

Have a dance party and listen to a countdown ( we will be doing an alternative countdown on

lemonadio.com

Listen to a live concert stream

liveconcertstream.com

Set your intentions for 2021, and focus on those goals-write it down and keep it somewhere visible for the year

Go to bed early! Maybe it is the first day you've been off in months, and you need to peace out- do it!

2021 is 365 days, kicking off in the same place the world has left us since March, so let's ease into it!
As I am writing this, I got a text photo from Heather my partner in podcasting for Mywinefit.com
I bought my new 2021 Planner at Wish Gift Co. and I am ready to set my intentions for the coming year!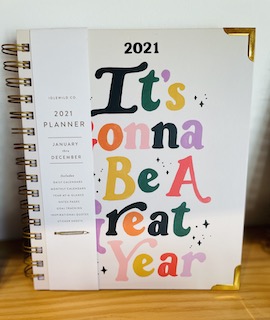 Back