Great Wolf Lodge- No sunscreen needed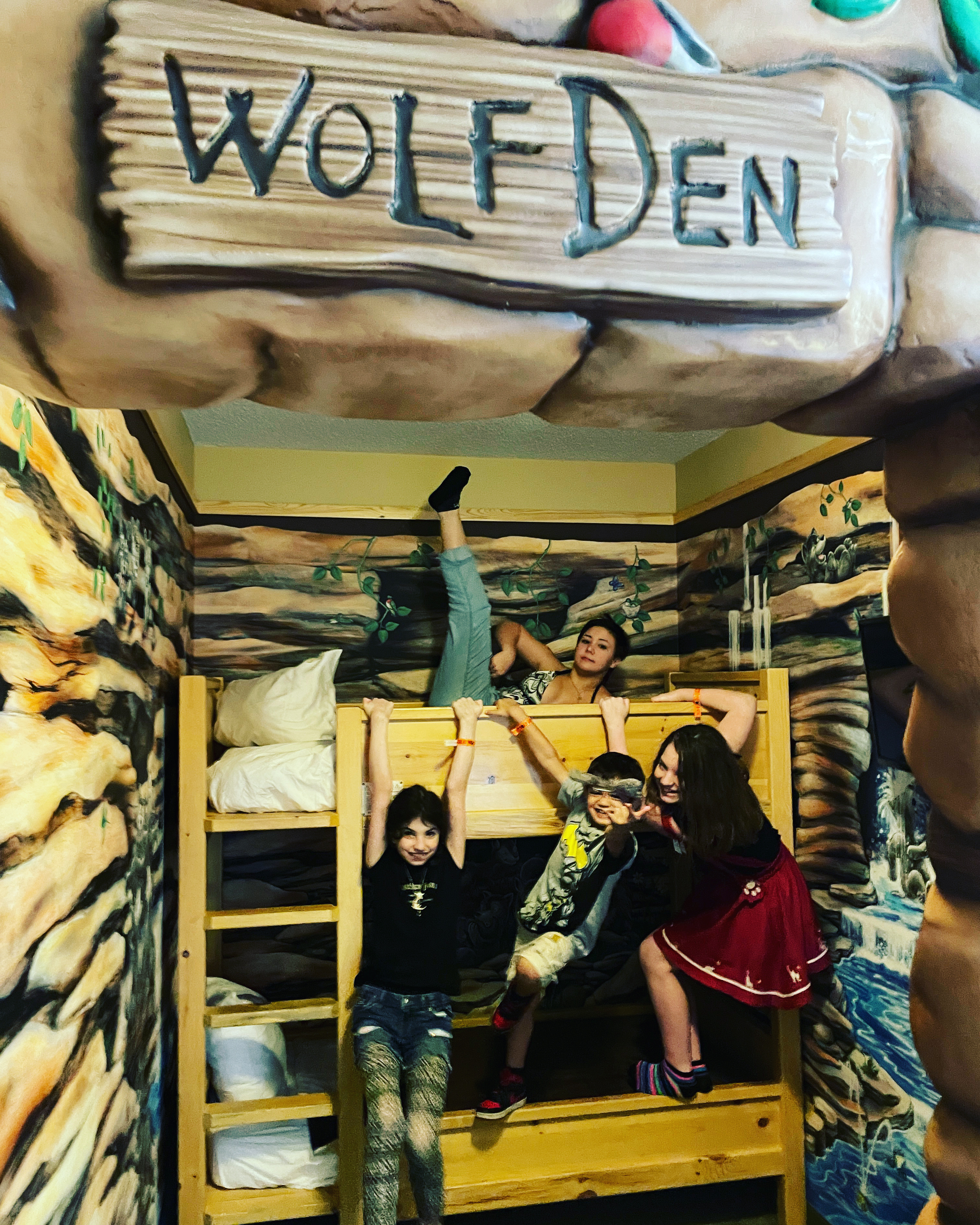 ​5 Paw Review for Great Wolf Lodge
I had a great weekend with the kiddos at Great Wolf Lodge in Fitchburg!
Water Slides, Family bonding, and yes, no sunscreen required.
I wasn't sure if my 13 and 15-year-old children would enjoy this vacation because I was worried that they were too old for this experience.
The above was not the case.
We checked in Friday and had a few hours to swim and get the lay of the land for a jam-packed weekend of wet and wild entertainment.
The Lodge had it all-Ropes courses, rock climbing, bowling, motion rides, an arcade, four waterslides, a waves pool, mini lazy river, a hot tub, and loads of games with an enthusiastic staff.
The family and I are exhausted, but it was so lovely to see my kids not glued to a screen or a video game for a few days.
Back